No Fees, Just Art: Berlin's Creative Oasis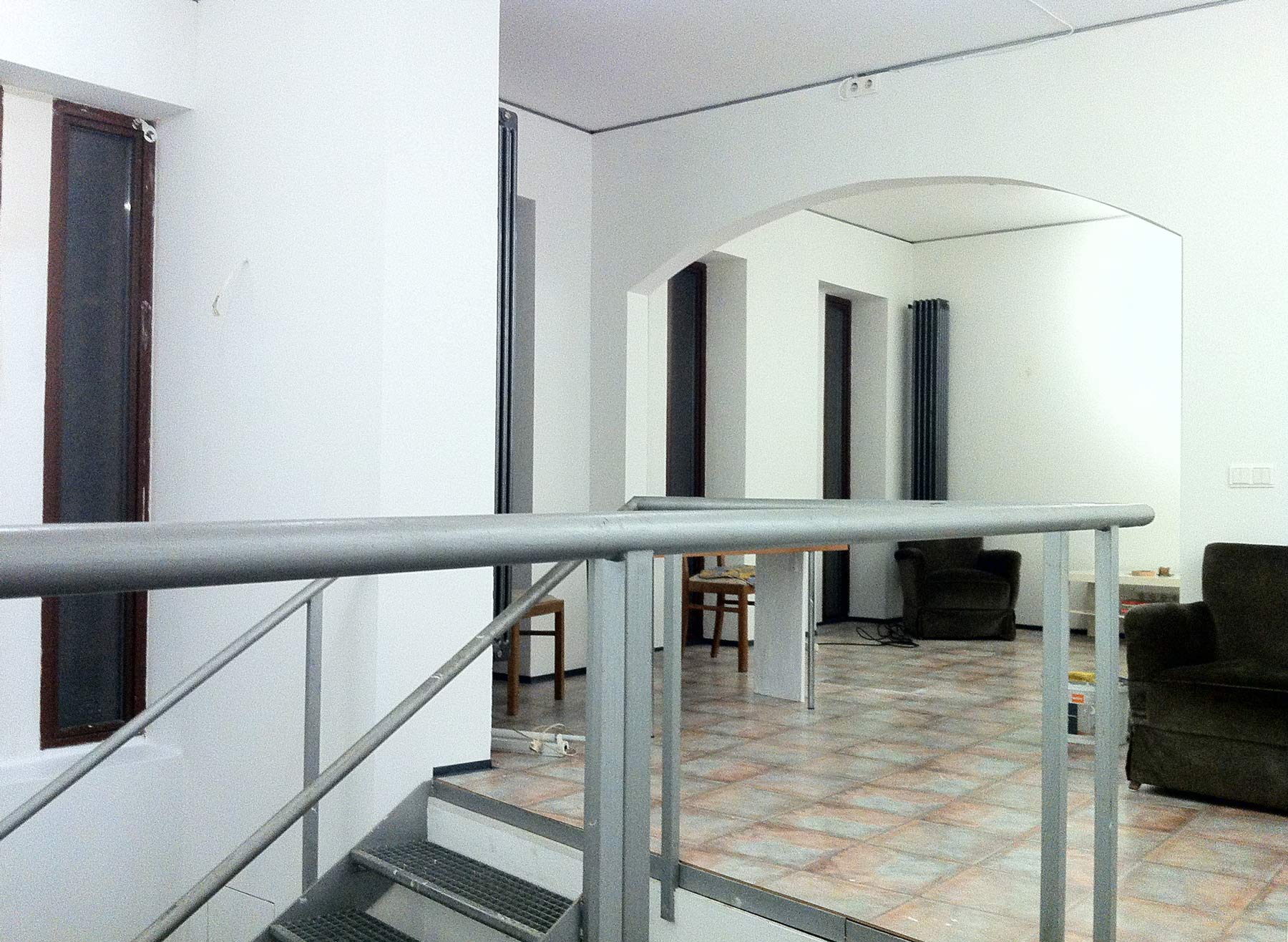 krautART ARTspace, nestled in Berlin's vibrant Lichtenberg district near Nöldnerplatz, stands as a pioneering nonprofit producer's gallery in the Weitlingkiez area. This creative hub, founded in 2018 by artist Cornelia Es Said of B.L.O. Ateliers and her partner Gregor Stockebrand, redefines artistic collaboration and expression. Dedicated to fostering effortless connections between artists and art enthusiasts, krautART serves as a multi-genre platform, blending live music, choirs, DJs, and visual arts ranging from painting and screen printing to light installations and etchings.
Embodying the spirit of freedom and expression, the ARTspace is deeply influenced by Cornelia's experiences as a former squatter in East Berlin. This history infuses the space with a grassroots ethos, emphasizing community-led, collaborative creativity without reliance on external funding. krautART's commitment to authentic and contemporary art is evident in its no-fee policy, ensuring artists can freely showcase their work, thus supporting artistic integrity and accessibility.
The ARTspace hosts infrequent but unique events, each a celebration of artistic diversity. Between these events, the space transforms into a workshop for sewing, knitting, crocheting, plastic recycling, bookbinding, VR experiments, and even the mundane yet essential task of drying laundry.
The ARTblog, an integral part of krautART, further extends its artistic reach. Here, diverse themes in contemporary art are explored, from political art to the Metaverse and digital art. It offers critical perspectives on events like Berlin's gallery weekend, reviews of films, and highlights social initiatives. Cornelia's artistic perspectives, alongside contributions from guest bloggers, enrich this platform, reflecting the multifaceted nature of contemporary art.
krautART ARTspace is a dynamic cultural enclave where artistic production and exhibition converge in a vibrant atmosphere of inclusivity and innovation. With its diverse activities, krautART continues to evolve, championing the transformative power of art in the heart of Berlin.
Artists, guest bloggers, and members of the press are warmly invited to engage with the vibrant community at krautART ARTspace. Whether you're an artist seeking a unique platform for your work, a writer looking to contribute insightful articles to our ARTblog, or a journalist interested in the pulse of Berlin's contemporary art scene, we welcome your perspectives and stories. Contact us to explore exhibition opportunities, contribute to our expanding discourse on art, or arrange interviews that delve into the thriving artistic environment at the heart of Berlin. Join us in shaping the narrative of contemporary art at krautART.