Immer mehr Künstler*innen setzen Künstliche Intelligenz (KI) in ihren Arbeiten ein, um neue kreative Ausdrucksformen zu erforschen und den Dialog zwischen Mensch und Technologie zu vertiefen.
In diesem Zusammenhang möchte ich meine eigenen Erfahrungen in der Zusammenarbeit mit der KI Midjourney und den Entstehungsprozess meiner Werkreihe "Stroking a(n In)visible Horse" teilen.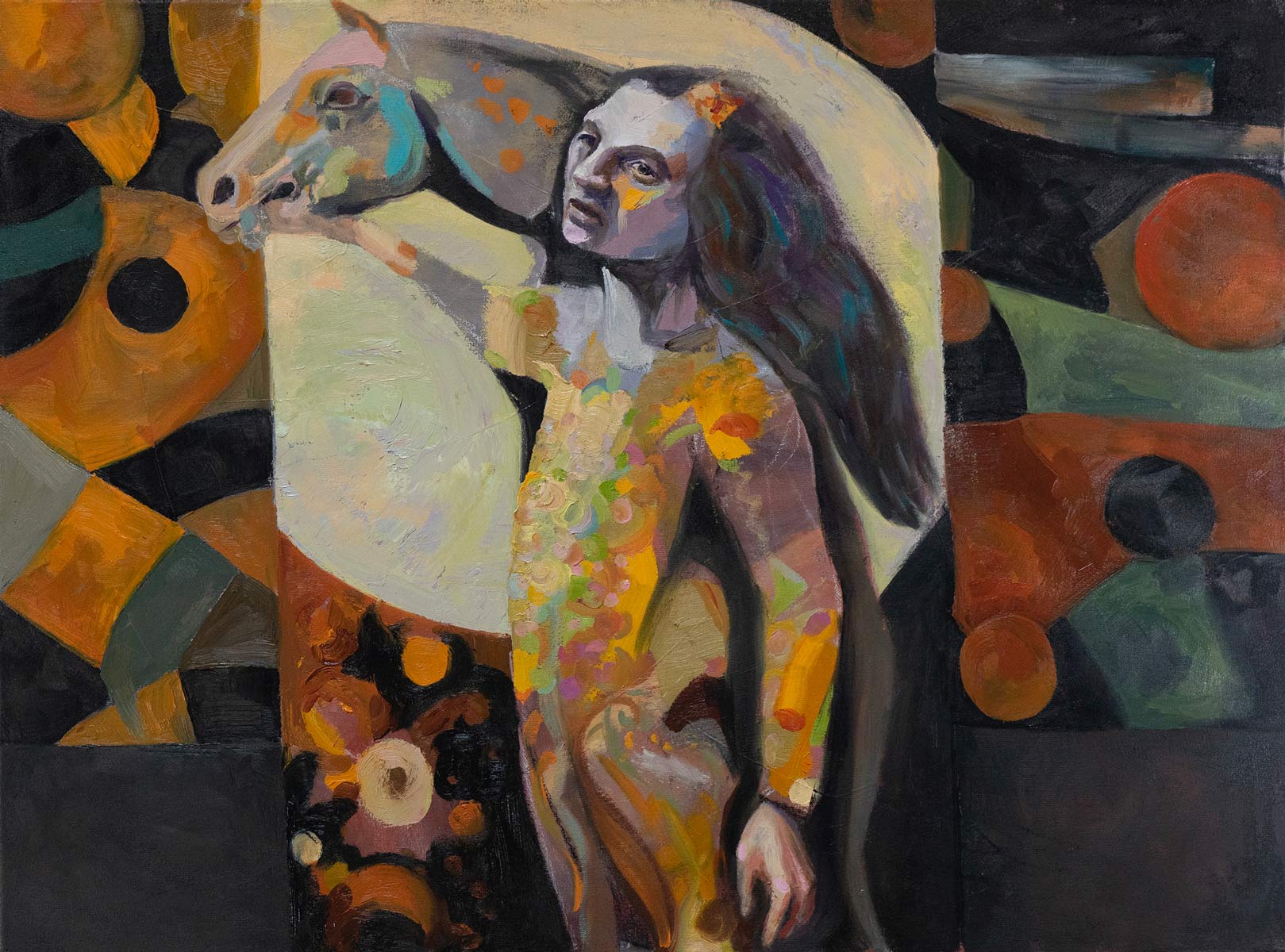 Kunstauktion in der Alten Münze Berlin
Am 22. Juni 2023 findet in der eindrucksvollen Galerie der Alten Münze in Berlin-Mitte eine besondere Kunstauktion statt, bei der Werke verschiedener Künstler*innen, darunter meine KI-gestützte Serie, versteigert werden. Die Auktion wird vom jungen und aufstrebenden Auktionshaus Lot1 durchgeführt, das sich auf faire Kunstauktionen in Berlin spezialisiert hat.
Der kreative Prozess: Künstliche Intelligenz in der Kunst
In meiner künstlerischen Praxis kombiniere ich Realismus und Expressionismus und nutze unterschiedliche Maltechniken wie Ölmalerei, Pastell und Aquarell. In der Zusammenarbeit mit der KI Midjourney ist es mein Ziel, eine harmonische Verbindung zwischen menschlicher Schöpfung und künstlicher Intelligenz zu schaffen.
Kunst trifft Technologie: Ein historischer Überblick
Die KI-gestützte Kunst steht in einer langen Tradition der Integration von Technologie in die künstlerische Praxis. Schon seit der Renaissance haben Künstler*innen technische Hilfsmittel und Innovationen genutzt, um ihre Werke zu vervollkommnen und neue kreative Horizonte zu eröffnen. Mit der Einführung der KI in die Kunst eröffnen sich neue Möglichkeiten der Interaktion zwischen Mensch und Maschine, die unser Verständnis von Kreativität und Schöpfung herausfordern und erweitern.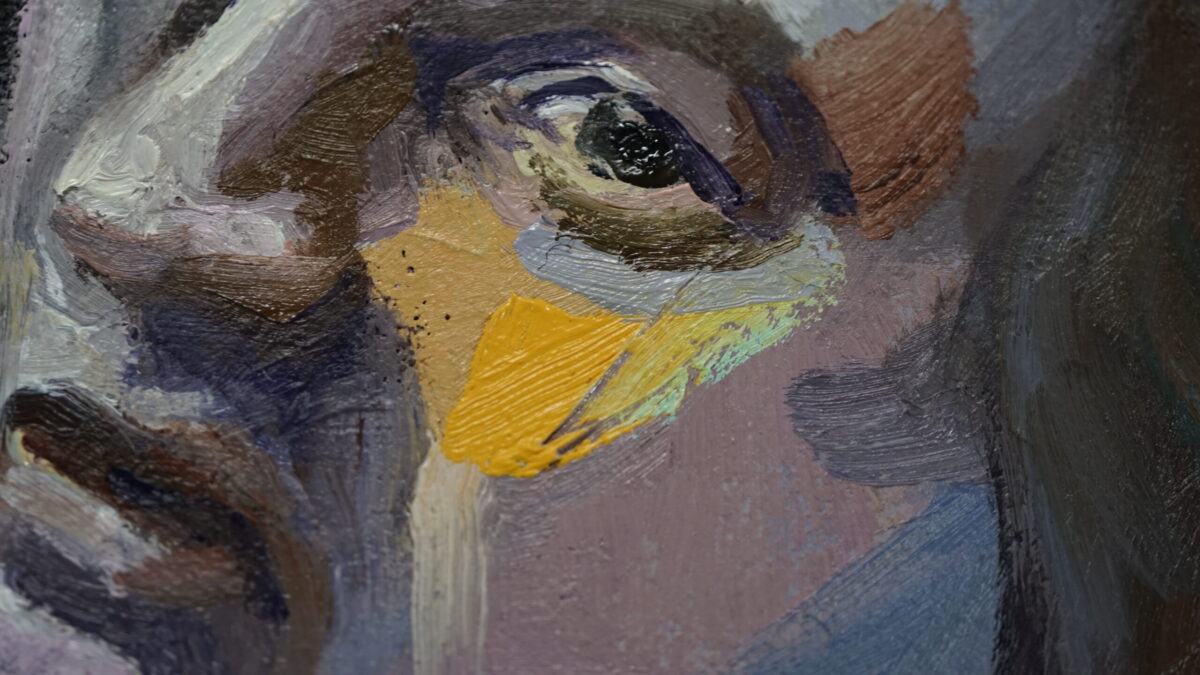 Das digitale Zeitalter: NFTs und Kunst
Ein besonderes Highlight der Auktion ist, dass jede/r Käuferin eines meiner Gemälde auf Wunsch ein NFT des Werks als zukunftsfähiges Echtheitszertifikat erhält. Damit setze ich einen weiteren Schritt in Richtung Digitalisierung und biete meinen Käuferinnen eine moderne Form der Authentifizierung.
Kommende Airdrops
Zusätzlich zur Auktion ist eine spannende Aktion geplant: Eine Serie von Airdrops der von Midjourney generierten Bilder wird demnächst stattfinden. Diese Airdrops bieten Kunstliebhabern eine einzigartige Gelegenheit, an der digitalen Dimension meiner Arbeit teilzuhaben.
Verpassen Sie nicht diese Gelegenheit, die beeindruckenden Werke von verschiedenen talentierten Künstler*innen, einschließlich meiner eigenen, in der Alten Münze Berlin zu erleben. Tauchen Sie ein in die faszinierende Welt der KI-gestützten Kunst und lassen Sie sich von der visionären Kraft dieser aufstrebenden Kunstrichtung inspirieren.
AI-assisted art has emerged as an exciting topic in the contemporary art scene in recent years.
AI-Assisted Art
Connecting Human and Artificial Creativity
More and more artists are incorporating Artificial Intelligence (AI) into their work to explore new creative expressions and deepen the dialogue between humans and technology.
In this context, I would like to share my own experiences collaborating with the AI Midjourney and the creative process behind my art series "Stroking a(n In)visible Horse."
Art Auction at Alte Münze Berlin
On June 22, 2023, a special art auction will take place at the impressive gallery of the Alte Münze in Berlin-Mitte, where works by various artists, including my AI-assisted series, will be auctioned. The auction will be conducted by the young and rising auction house Lot1, which specializes in fair art auctions in Berlin.
The Creative Process: Artificial Intelligence in Art
In my artistic practice, I combine realism and expressionism and use various painting techniques such as oil painting, pastel, and watercolor. In collaborating with the AI Midjourney, my goal is to create a harmonious connection between human creation and artificial intelligence.
Art Meets Technology: A Historical Overview
AI-assisted art is part of a long tradition of integrating technology into artistic practice. Since the Renaissance, artists have used technical tools and innovations to perfect their works and open up new creative horizons. With the introduction of AI into art, new possibilities for interaction between humans and machines are emerging, challenging and expanding our understanding of creativity and creation.ion.
Embracing the Digital Age: NFTs and Art
A special highlight of the auction is that buyers of my paintings can receive an NFT of the work as a future-proof certificate of authenticity upon request. In doing so, I am taking another step towards digitalization and offering my buyers a modern form of authentication.
Upcoming Airdrops: Expanding the Art Experience
In addition to the auction, an exciting event is planned: a series of airdrops of the images generated by Midjourney will soon take place. These airdrops offer art enthusiasts a unique opportunity to participate in the digital dimension of my work.
Don't miss this opportunity to experience the impressive works of various talented artists, including my own, at the Alte Münze Berlin. Immerse yourself in the fascinating world of AI-assisted art and be inspired by the visionary power of this emerging art direction.
You might also be interested in:
#ki kunst ausstellung #ki-kunst programm #ki kunst und wie funktioniert #der künstlichen intelligenz #ki-kunst bilder #kann ki kunst