Picture this: you're meandering through the scenic Körnerpark in Berlin-Neukölln, and you trip over a haven of art and culture. That's precisely the vibe Galerie im Körnerpark has been serving up for four decades. And as if that's not enough, they're upping the ante for their 40th anniversary with "La Bonanza," an evening of culinary performances that celebrate the cultural smorgasbord that is Berlin.
A Blast from the Past: Galerie im Körnerpark
Since its foundation in 1983, the Galerie im Körnerpark has been a cornerstone in Berlin's cultural scene, particularly in Neukölln. From local artists to international sensations, from classic oil paintings to avant-garde installations, this gallery has always had an ear to the ground, tuned into the zeitgeist.
What Sets "La Bonanza" Apart
"La Bonanza" isn't just another event on Berlin's already jam-packed cultural calendar. It's a standout, a gem in this rich tapestry of art and culture. It brings together a diverse group of artists and collectives that embody the gallery's interdisciplinary and inclusive mission. But perhaps most importantly, it shows that even after 40 years, Galerie im Körnerpark still has the power to surprise and inspire us.
Soy Division
Let's kick things off with Ariel William Orah and his collective, Soy Division. Orah, a Berlin-based Indonesian artist, is renowned for his socially conscious art projects. With Soy Division, he blends movement and sound to provoke thought about social and climate injustices. For "La Bonanza," he's got a performance up his sleeve that invites us all to connect with the wisdom of plants. Yeah, you heard that right—the guy converses with flora and wants to teach us how to do the same.
Lalo Gomez
Next up is Lalo Gomes, a theater director, dramaturge, and artist-chef hailing from Venezuela. Under the collective LaLoVe's Kitchen, Gomes crafts culinary performances that go way beyond mere cooking. In "La Bonanza," he'll show us how rice, beans, and plantains can fill not just our stomachs but our souls as well. It's all about food as a communal experience, baby!
African Acid Is The Future
Last but not least, we've got African Acid Is The Future, a collective that's flipping Berlin's techno scene on its head. Founded by Maryama Luccioni, aka Maryisonacid, AAITF has one mission: to make techno culture more inclusive. In "La Bonanza," they're mixing an experimental DJ set with seafood delicacies. Yeah, it's as rad as it sounds!
More Than Just Spectators: Your Role in "La Bonanza"
Art can sometimes feel like a one-way street, right? You walk into a gallery, glance at some paintings, maybe read the description, and that's it. But "La Bonanza" is breaking that mold. Here, you're not just a spectator; you're part of the action.
Imagine connecting with plants through Ariel William Orah and Soy Division's performance. You're not just learning about plant wisdom; you're also prompted to think about your role in the ecosystem. You're not just a consumer; you're a participant in a collective experience.
The Social Glue
Why Community Galleries Matter Now More Than Ever
While Berlin's Senate is tightening the social spending screws in Neukölln, "La Bonanza" highlights the essential role of community galleries. These spaces act as social catalysts, fostering a sense of community among diverse cultures and encouraging mutual learning.
The Galerie im Körnerpark is committed to equal opportunities and social integration. "La Bonanza" demonstrates how art projects can serve as tools for social change. Especially in times when society's most vulnerable are affected by budget cuts, the importance of such projects becomes even more significant.
The event provides a platform for artists tackling social and cultural issues. It creates room for dialogue and reflection and invites us to interact and learn from each other as a society.
In a time of uncertainty and social change, "La Bonanza" offers a much-needed glimmer of hope. It underscores that art and culture are essential to a city's social fabric. And if that's not a reason to visit the Galerie im Körnerpark and "La Bonanza," I don't know what is!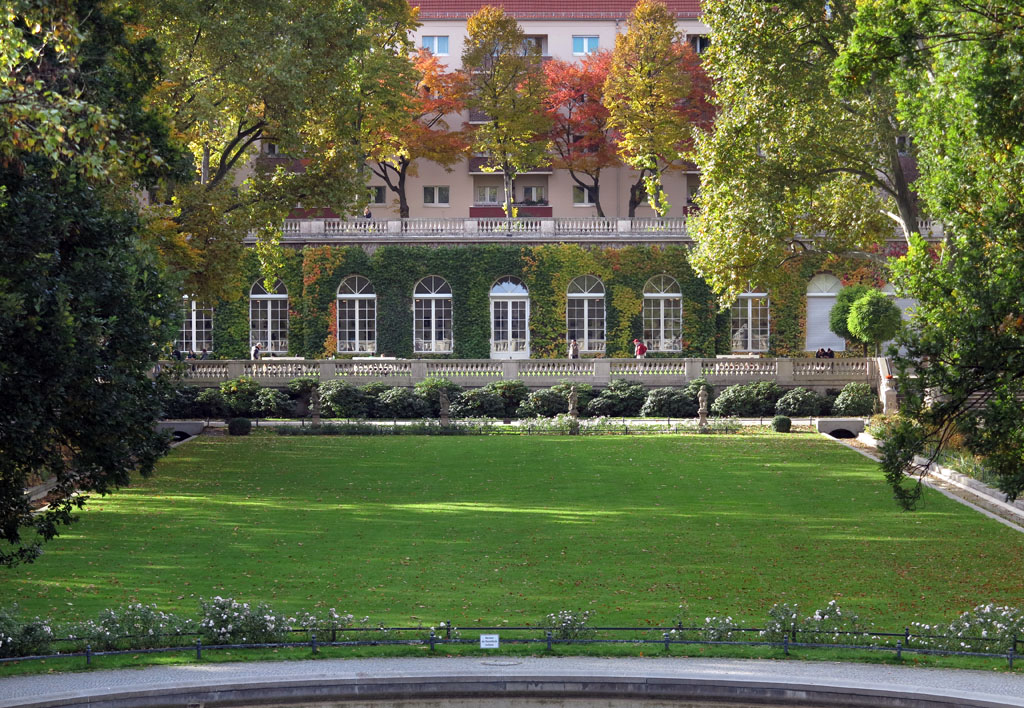 Why "La Bonanza" Should Be Your Next Berlin Art Date
Let's be real, how often do you get to attend an event that offers not just art to look at, but art to touch, feel, and even participate in? "La Bonanza" is exactly that: a unique opportunity to experience art in all its facets.
Want to connect with plant wisdom? Check! Want to experience cooking and eating as a social event? Double-check! Want to dance like there's no tomorrow while also advocating for inclusivity? Triple-check!
But it's not just about what you'll experience; it's also about being part of something bigger. "La Bonanza" is not just an event; it's a movement, a statement, and a promise for the future. And who wouldn't want to be part of that?
So, grab your curiosity and your dancing shoes and head over to the Galerie im Körnerpark. "La Bonanza" is waiting for you, and trust me, you don't want to miss it!
Your Berlin Art Adventure Awaits: "La Bonanza"
Ready to be part of "La Bonanza" and experience Berlin's art scene up close? Don't miss this unique opportunity! Here's everything you need to plan your next Berlin art date. See you there!
When: Thursday, October 19, 2023, 5–10 PM
Where: Galerie im Körnerpark, Schierker Str. 8, 12051 Berlin
Admission: Free, just like art should be!
You might be interested in exploring more about Berlin's vibrant art scene. Speaking of Berlin art, you mightlike to read about the Berlin Wall, a significant historical landmark that has inspired numerous artists. Another fascinating aspect of Berlin's art scene is Street art, an expressive form of public art found throughout the city.